Hello and Welcome to our site!
Gary & Vera Aspey became full time professional artists in April 1974. Their experience and performance content has, over the years, taken them to many varied venues including Folk Clubs, Arts Centres, Theatres, PTA & Sports Clubs, Round Table & Masonic evenings, TV & Radio, around the world including Australia, New Zealand, Hong Kong, Brunei, Oman, the Falkland & Ascension Islands, Belize, Cyprus, Sardinia and several European Countries.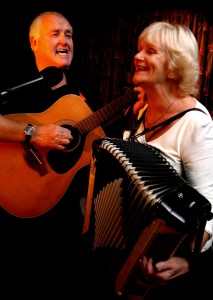 Contacting the audience is uppermost in each of Gary & Vera Aspey's performances, when presenting their songs (some as singer-song writers) combining the reality of life, the seriousness and the laughter of it all.
Together with the tradition of the county inwhich they were born, when called upon to display Lancashire Clog Dancing, their performance constitutes:"AN ASPEY EXPERIENCE".
Instrumentation includes guitar, piano accordian and concertina, together with additional musicians at selected venues.
CD Album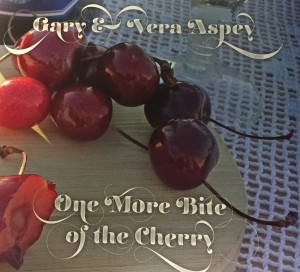 "One More Bite of the Cherry"